Forever Curious
, our social good platform, now in its fourth year is devised to develop creativity and curiosity in local schools. We are currently working with 90 children across 3 local primary schools. Dramatic cuts in education mean that creativity on the curriculum is almost non-existent. One of our FC partner schools is facing a 350k loss by 2019- equivalent to £800 per child per year making the project pretty fundamental in the current climate. FC isn't just for the kid's though; here at WK, we are constantly looking for ways to foster creativity and progress our outlook – the program has shown us that we can learn vast amounts from children who are naturally curious and probably more creative than our actual real life Creatives. Sorry Creatives.
This year's workshop 'My Creative Spark' focused on finding your creativity within. Que: CREATOPIA an imaginary world where anything is possible and no idea is a bad one. How do you get to Creatopia? Through a shimmer curtain and secret handshake of course.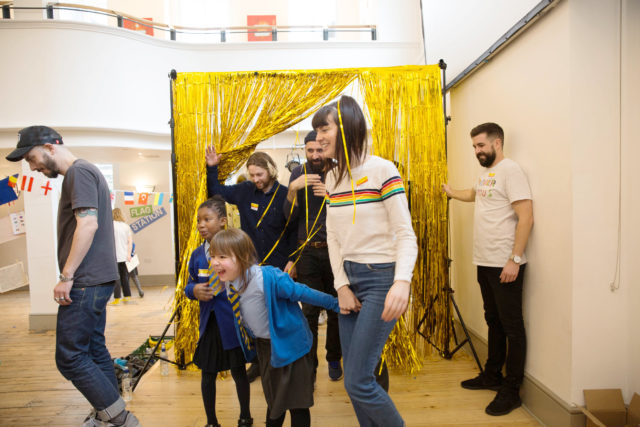 Once they've arrived in Creatopia, each child and their buddy (a WK staff member) were set a colourful array of creative workshops. Including planet creation, innovative S/S 2017 outfit making and some thoughtful flag designing. Each constructed to help find their individual creative sparks whatever shape they may take.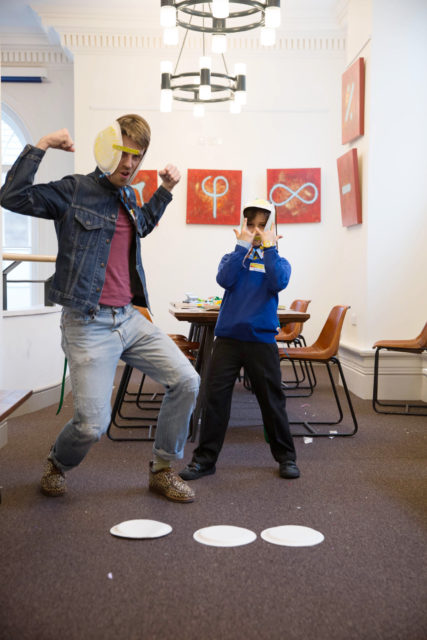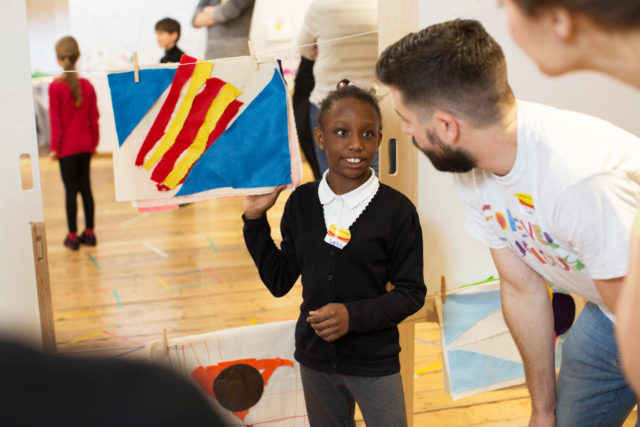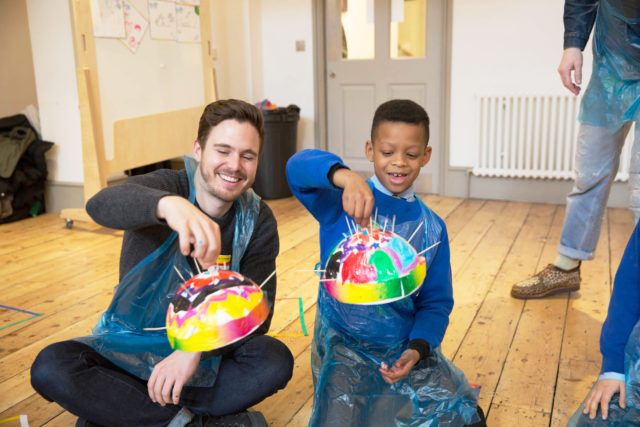 All in all it was a inspiring albeit exhausting two days with some adorable feedback from the kids:
"Coming here is like actual sunshine inside."

"I think coming here is better than watching Manchester United and that's my number 1 thing."

"I like it that no one is looking at their phones. At home that happens all the time."
The one on one attention we give each child in these sessions makes them particularly special for them and us, we had over 100 volunteers this year so thank you to all the WK staff that got involved. The strange and wonderful things produced from the workshops were so beyond our creative imaginations and so good, we are putting them into an exhibition in June to show everyone a glimpse into the world of Creatopia.