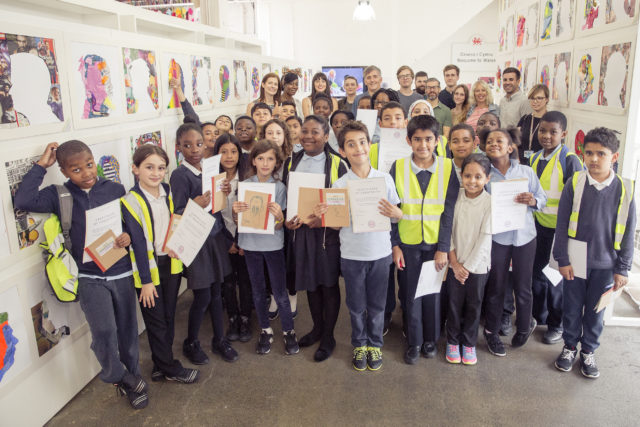 Yesterday — and last night — we celebrated "My Creative Future," the latest installment of our Forever Curious programme, with a Private View of work of students from Newport School and Millfields School. The kids themselves stopped by during the day to see their collage work and postcards written to their future selves decorating our lobby-turned-exhibition space, play around with interactive, on-screen kaleidoscopes, and meet up with their buddies from volunteering day.
The evening saw our own George Howes DJing the event, while our people, Cariss Creative, staff from the schools, and local community came out to support the programme.
If you happen to pass by our Hanbury Street offices over the next couple of weeks, you can see the kids' postcards and some of their work through our public-facing window space.
You can learn more about Forever Curious on the Culture section of our website.