It's International Women's Day today! This morning, we welcomed Harriet Minter, j
ournalist and broadcaster, at W+K. Harriet founded and edited the Guardian's Women in Leadership section. 
She now writes a column for them on Women in Tech all while hosting The Badass Women's Hour on TalkRadio. She's written for publications including The Times, Huffington Post and The Pool.  
She regularly speaks on the future of work, digital media and women's rights.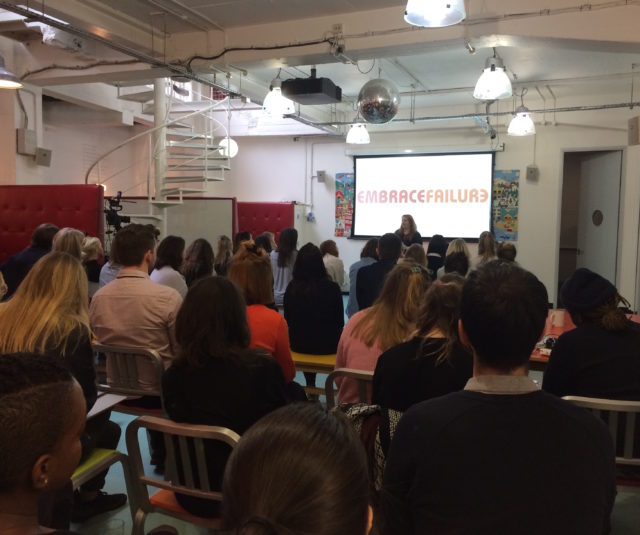 Today at W+K, Harriet gave us a talk titled 'Proceed until apprehended', she looking at the links between failure, creativity and success. In 2012 she founded the Guardian's Women in Leadership section, six weeks later it looked like it was going to close. She explained how she used her mantra of "proceed until apprehended" to convince an organisation to back her idea, why she takes an hour a week to practice failing and what we can all learn from a toddler. She also talked about how people approach failure differently, and why the greatest barrier to creativity isn't failure but inertia.
Happy International Women's Day!