When Campaign Annual magazine arrives at our office door around this time of the year, it makes us look back at all the hard work we did in the past 12 months and it also makes us realise that another year is ending, again.
Yesterday morning, we were delighted to find our name in the annual 2016, not only once but multiple times!
First of all, they named W+K runner up network of the year! Also, W+K London was a runner-up agency of the year. Campaign wrote "This year was another 12 months of strong work from Wieden+Kennedy London. Its "Ridiculous possibilities" campaign for 2015 win TK Maxx gave the brand a much-needed refresh and helped UK profits rise 11%. There was also more standout creative work for Three, Lurpak, Nike and Finish." Nice. We are absolutely delighted and honoured.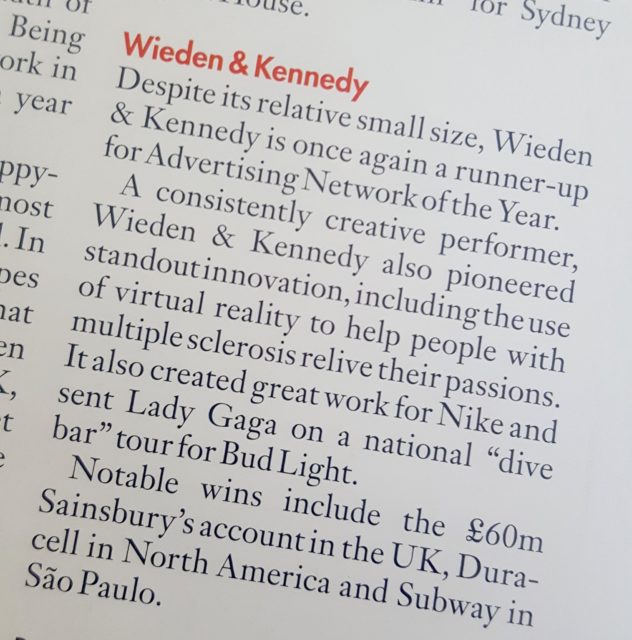 They also ranked our Finish Powerball vs Life campaign #4 TV ad of the year!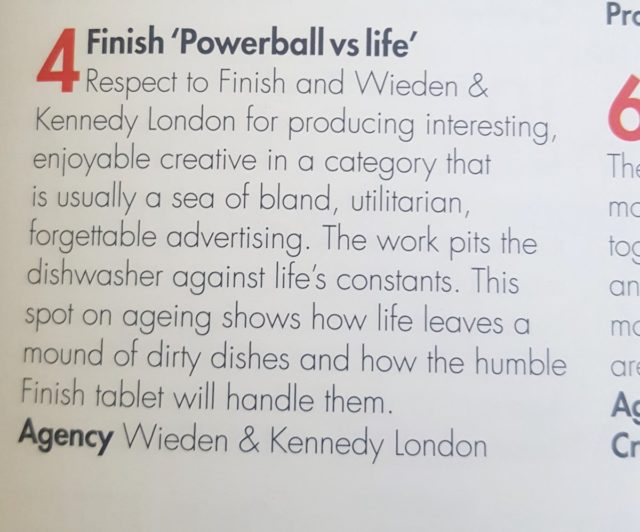 Our ECD duo Tony and Iain ranked #4 CD's of the year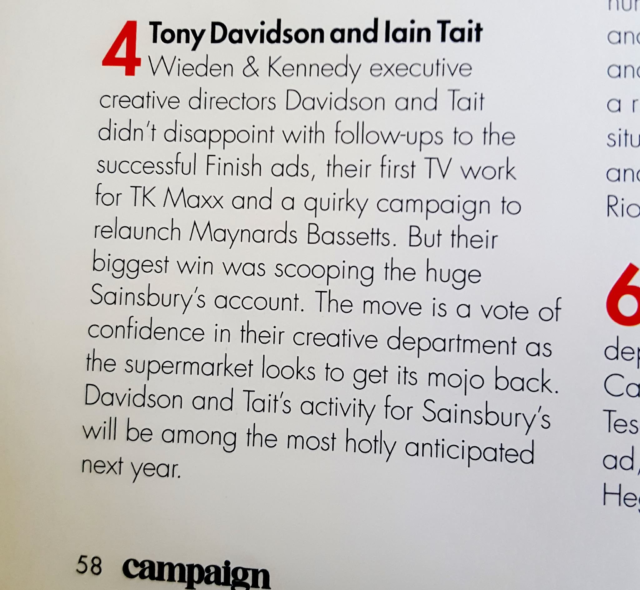 And our MD Neil was #3 ad suit of the year (woohoo)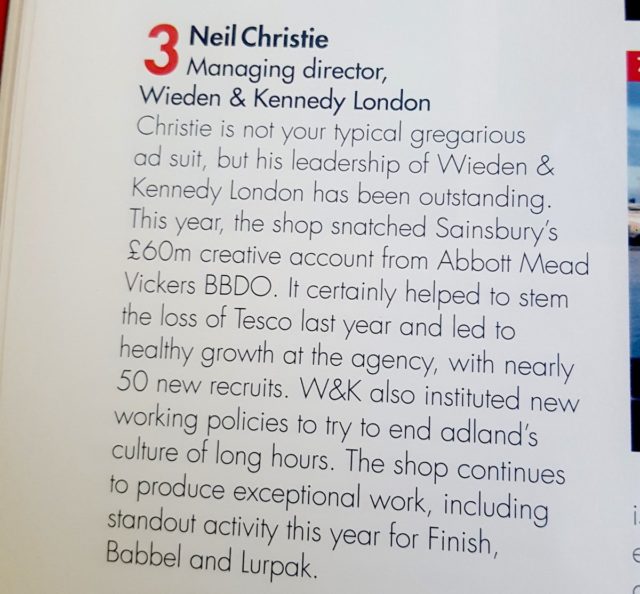 It's been a busy and thrilling year for W+K London and we are already looking forward to releasing our new work…is it too soon to start wondering where we rank in 2017?