Our latest work for Nike celebrates British athlete Mo Farah, with a large in-store installation featuring the running shoes that the Olympian uses, and that took him from winning two golds at the London 2012 Olympics to the two won at Rio 2016.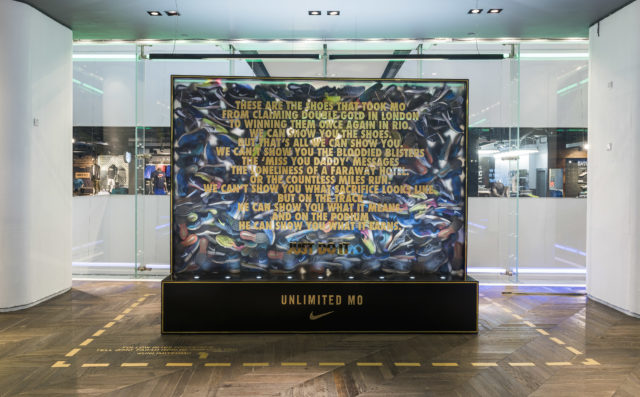 To celebrate the athlete's renowned discipline and dedication, an inspirational manifesto alluding to Farah's intensive training methods and personal sacrifices is also housed in the large, wall-like case.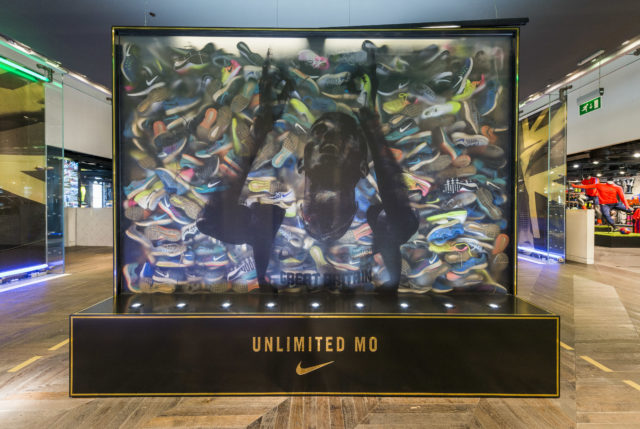 The piece has been on show in Niketown London at Oxford Circus, before being gifted to the British Athletics Federation to find a permanent home.