Hot on the heels of last week's Snapchat takeover featuring hip-hop star DJ Khaled (see photos and videos below), we're mad-excited to present our latest work for Stride gum.
The trio of 15" TVCs kicks off with 'It's Crunch Time'. The spots feature The Mouth, a wild, outspoken, purple gob, spreading the word about new mad intense Stride gum. If you tuned into DJ Khaled's Snapchat last week, you'll recognise The Mouth from a custom filter that dropped on Day Two of the takeover.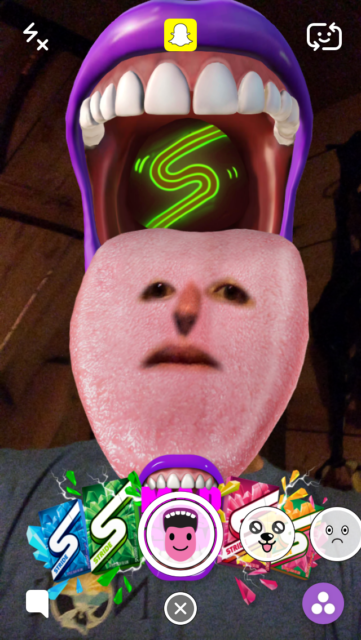 The ads are fiercely fun and feature some frankly bonkers characters and visuals. They aim to capture the essence of the bold new Stride flavours, including Spearmint, Peppermint, LemonBerry, MeloPeach and IcyMint.

To lift a line from Khaled, "[We] like that".
Here are some clips of DJ Khaled's Stride-themed Snaps.