This week our intrepid Forever Curious team ventured out to two local schools to run a special Forever Curious design workshop. For those unfamiliar with Forever Curious, this is a creative programme that W+K London have been running with local schools for the past three years. You can read more about it here.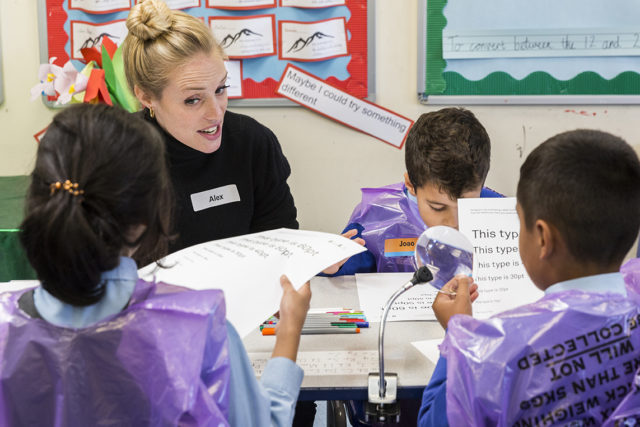 But this was not the usual workshop. This was a special design workshop, devised as part of a project to evolve the Forever Curious logo and identity. We wanted to introduce the children to this design process with a fast-paced workshop centred around creating letterforms.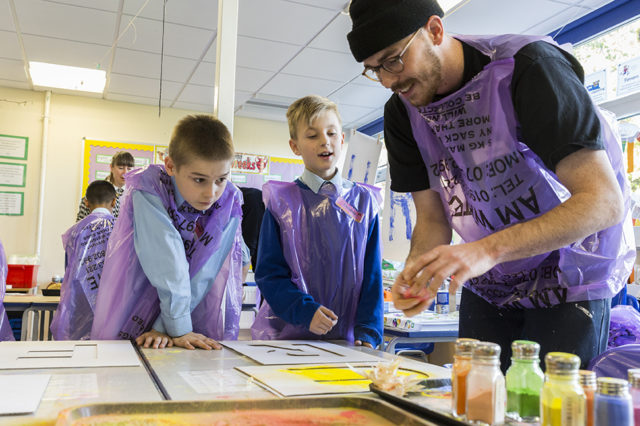 In order to do this, we gave each child a letter to own for the workshop. We created five stations where the children were introduced to different elements with which  to reinterpret their letters.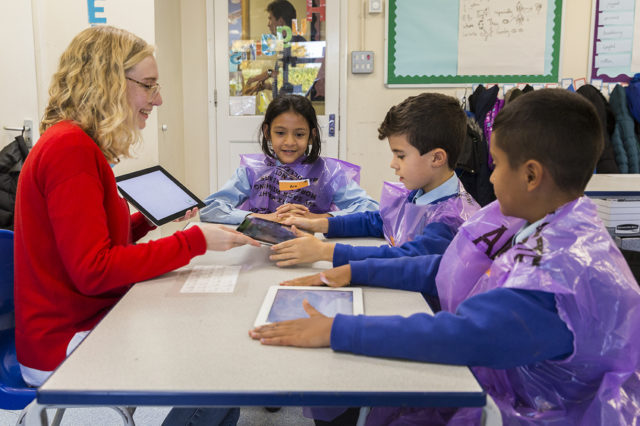 The shape station, where pre-cut sticky shapes were provided and the task was to put them together to create a free-form letter.

The scale station, where children were invited to draw their letter as small as they possibly could, first with a pencil, then with a felt tip, then with ink and a very fine brush.

The colour station, where you sprinkle powdered pigments over a stencil and then remove it to reveal your colourful letter.

The texture station, where you could explore different mark making tools such as bubble wrap or toothbrushes before filling in their big letter with their favourite textures.

Lastly, the 3D station, where using an iPad children could digitally sculpt their letters with a drawing app that also allowed them to view their creation on a 360 degree axis.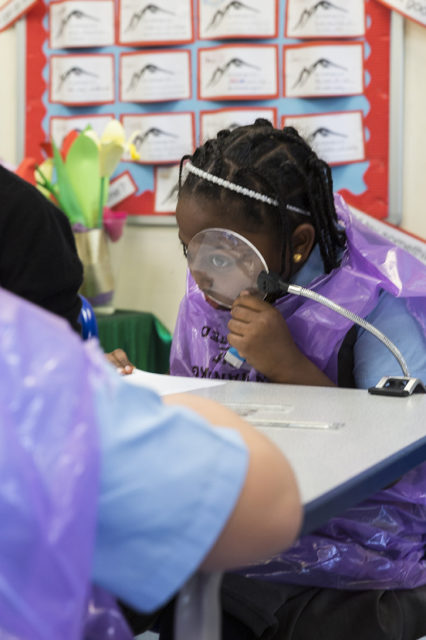 The two sessions we ran gave us an abundance of magnificent letters, each different in its their own way. However, the letters were not the only take-away from the workshop.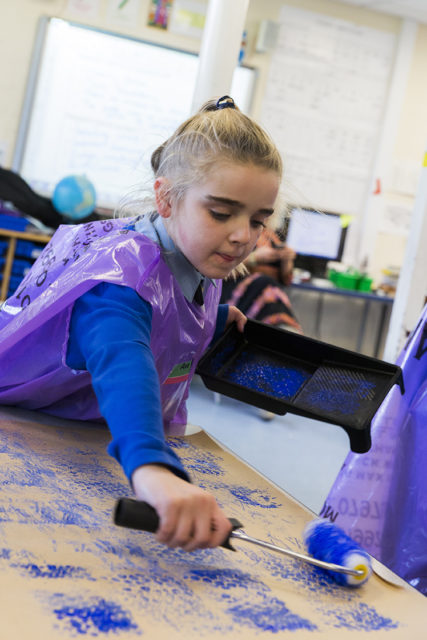 It is difficult to articulate the feeling of being truly creative: when asking the children how they felt after the workshop words like 'free' and 'flabbergasted' came to their minds. The opportunity to facilitate this state of play was an absolute pleasure, particularly when creative subjects are falling from the curriculum in schools.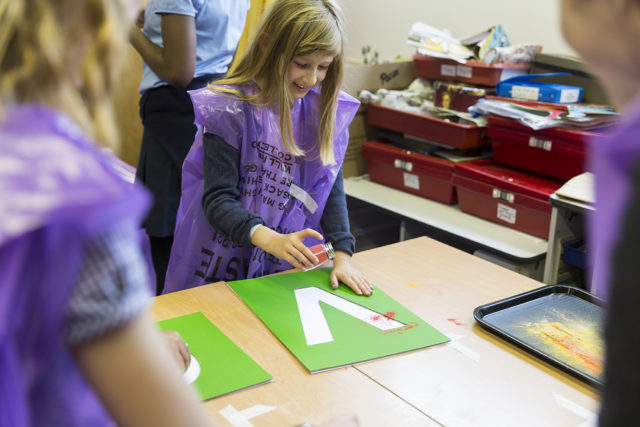 We'll be back soon to do more workshops and to encourage more kids from the neighbourhood to express their creativity.