This week sees a new exhibition in the stairwell. The exhibition features Jess De Wahls, who is known as the 'Enfant Terrible of British textile arts'. She tackles subjects as wide ranging as Misogyny, Objectification and Fetishism in her prolific output.
Originally from Berlin, Jess creates incredibly intricate embroideries as well as hand-sewn relief portraits from up cycled clothing, a technique for which she has coined the term 'Retex-Sculpture'. Encouraging social change and gender equality, exploring Feminism and embracing recycling and reuse are paramount to her practice.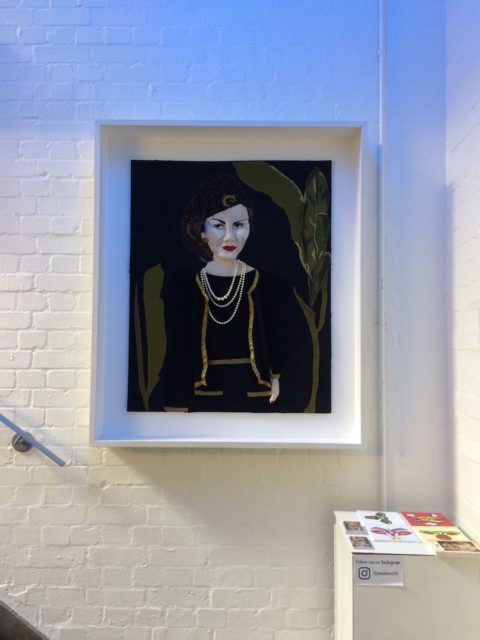 Her extensive body of work has been exhibited internationally, featured online as well as in print and is rapidly gaining appreciation within and outside the Textile Art scene. In addition to her own practice, Jess also acts as mentor to the finalists of the prestigious Hand & Lock London embroidery price. She also frequently teaches embroidery workshops at the Soho Theatre as well as at Laura Lea Design.